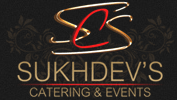 Banqueting at the Botanicals: Asian Wedding Taste & Try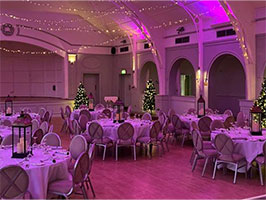 The Birmingham Botanical Gardens, in association with our Asian catering partner, Sukhdev's Catering and Events, cordially invites you to join us here at the Botanical Gardens for a free menu tasting of their authentic Asian cuisine. The free-to-attend open day will take place in the beautiful Garden Suite at our event On Sunday, the 19th of November, 11 am - 2 pm.
Whether you're on the hunt for a venue or just browsing for inspiration, our event is the perfect opportunity for couples who dream of a traditional Asian wedding to find inspiration and creativity when planning their perfect day.
Throughout the event, you will have the chance to look around the venue, sample authentic cuisine, and meet with key contacts. With the Garden Suite resplendent in traditional decor and theme, the event will showcase everything we can do to make your special day a memorable one and inspire you with creative options for cuisine, decoration and design.
Click here to register your interest and enquire about the event, or contact Shiv from Sukhdev's Catering and Events at: info@sukhdevscatering.co.uk or call them on 01213141247.
We look forward to meeting you all On Sunday, the 19th of November, 11 am - 2 pm.
Join our mailing list
© Copiright
www.sukhdevscatering.co.uk
All rights reserved